learn how to quickly add a banner and banner groups (sliders) to your website and apps home page and any content screen.
One of the first things you'll want to do when you start your OTT Channel or launch your OTT Platform apps is to create some eye-catching banners to feature and promote content, channels, events, etc., on your OTT service. You can even promote brands and link to external sites from your website Banners, if that is important to you.
Welcome your viewers by promoting your best content and upcoming events: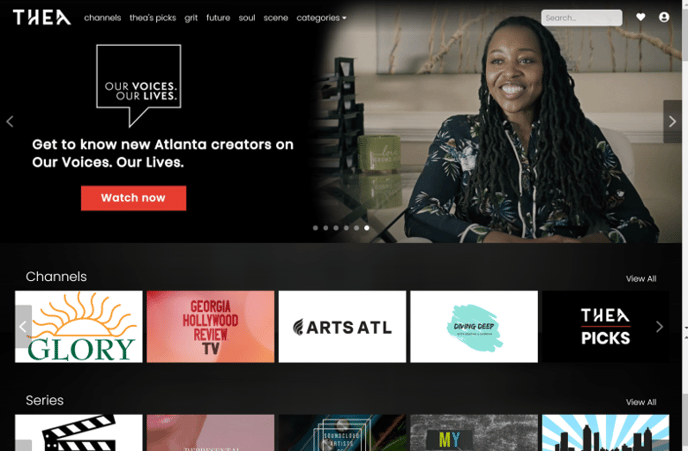 Quick Start: How to create and add banners to your home page
Create your Banner images. Your banner image size should ideally be 1920 x 685. Be creative and make sure to add your promo message and call to action to your banner images.
Upload your banners to your Endavo dashboard by clicking Add New on your Banners page. For Quick Start, add your banner to Home Page Sliders group. Click Here to learn more about adding information to your banners and linking to internal or external content, events, etc.
"Home Page Sliders" Banner Group has been created for you by default and added to your default OTT Channel home page. (you can rename it what you want). You can add more Banner Groups for other purposes. Click Here to learn more about Banner Groups.




Home Page Sliders Banner Group has already been added to your Home Pageby default, but you can add more Banner Groups to any Content Screen on your website or apps by adding them inside your App Settings screen. Learn More about adding Banner Groups to your Apps.